​We'd like to say THANK YOU to these generous supporters:

​

​Plexus employees raised $30,000 for the Neenah Animal Shelter!

The donation is a result of the Plexus B.E.S.T. (Bringing Employee Successes Together) Competition, an annual continuous improvement event focused on expanding the company's culture of employee engagement, innovation, learning and knowledge sharing. The goal of Plexus B.E.S.T. is to share innovative ideas while making a positive impact on the communities in which Plexus operates.

Thank You Plexus for helping all the four-legged friends we care for at the shelter!
---
On March 29th, 2017 Teresa Casiana made her annual visit to the Neenah Animal Shelter, home of her most recent kitty adoption. Teresa along with husband Tom, sell a specialty pet product online. This year the couple supported the Neenah Animal Shelter with a gift of $500.00. The couple invented and sell a patented pet product for the Littermaid Automatic Litter Box. Their Littergard product can be found on the web site:
Felineasy®PS: Read Katie's letter to the shelter.
---

​(April 2017)
​On behalf of the Neenah Animal shelter, Board of Directors, Staff and animal residents, we would like to thank Bergstrom Subaru of Oshkosh for choosing our shelter as their local charity in the "Share the Love" event sponsored by Subaru. Through the efforts of a great team at Subaru of Oshkosh, we were presented with a check for $12,752.00. This will go a long way in helping our animals find new homes.
​
Thank you to a great company and a great team!
---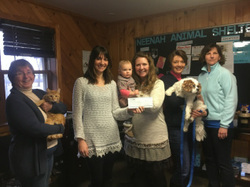 (March 2017)
Once again a big thank you to Stacy Frakes, Jordan Vander Loop and everyone who supported and/or participated in Walk Across Winnebago 2017. The shelter was presented with a check for $12000.00 which will be used for the care of our many animals. A TOTAL of $49,000 over the past 7 years has been donated to the Neenah Animal Shelter.

Mark your calendars for the next Walk Across Winnebago scheduled for February 3, 2018.
---
---
The Neenah Animal Shelter would like to thank Gustman Subaru for including us in their 2016 Share the Love Event! Customers that purchased a used vehicle or certified pre-owned Subaru during this event got to choose which organization their donation went to, so thank you to all who chose NAS! We are excited to have received a donation of $2,100 and support from the community! (February 2017)


---
---
The Petfinder Foundation announced a new grant program in partnership with
Susie's Senior Dogs
! The first grant recipient is Rayne, who is patiently awaiting a forever home. Rayne suffers from Cushing's disease, and the grant will help pay for her medication to make things easier for the person lucky enough to adopt her!
Also the Neenah Animal Shelter recently received a $900 Emergency Medical grant from the Petfinder Foundation to assist with caring for a pet that needs special life-saving veterinary care in order to become adoptable. (Fall/Winter 2016)
---
---
We recently received a $2500 grant from the Petco Foundation.
Thanks to everyone at the Petco on Calumet Street for their ongoing support!
(December 2016)
---
---
The Neenah Animal Shelter was excited to accept a grant from the Green Bay Packers Foundation recently! We are so thankful and grateful for their support!
#PackersGiveBack
The funds are designated specifically for the funding the spay/neuter program at the shelter.
(December 2016)
---
---
We would like to send a big THANK YOU to Ariens Company for donating a brand new lawn mower to the shelter! This was a much needed item. We would also like to thank Tanya, Fred, and Chad for the fabulous service we received while working with Ariens. (September 2016)


---
---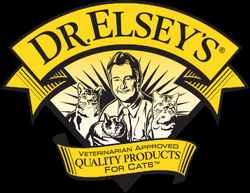 Thank you to Precious Cat Care Products for their cat litter donation. We are able to re-order the donated litter every 5-6 months.
---
---